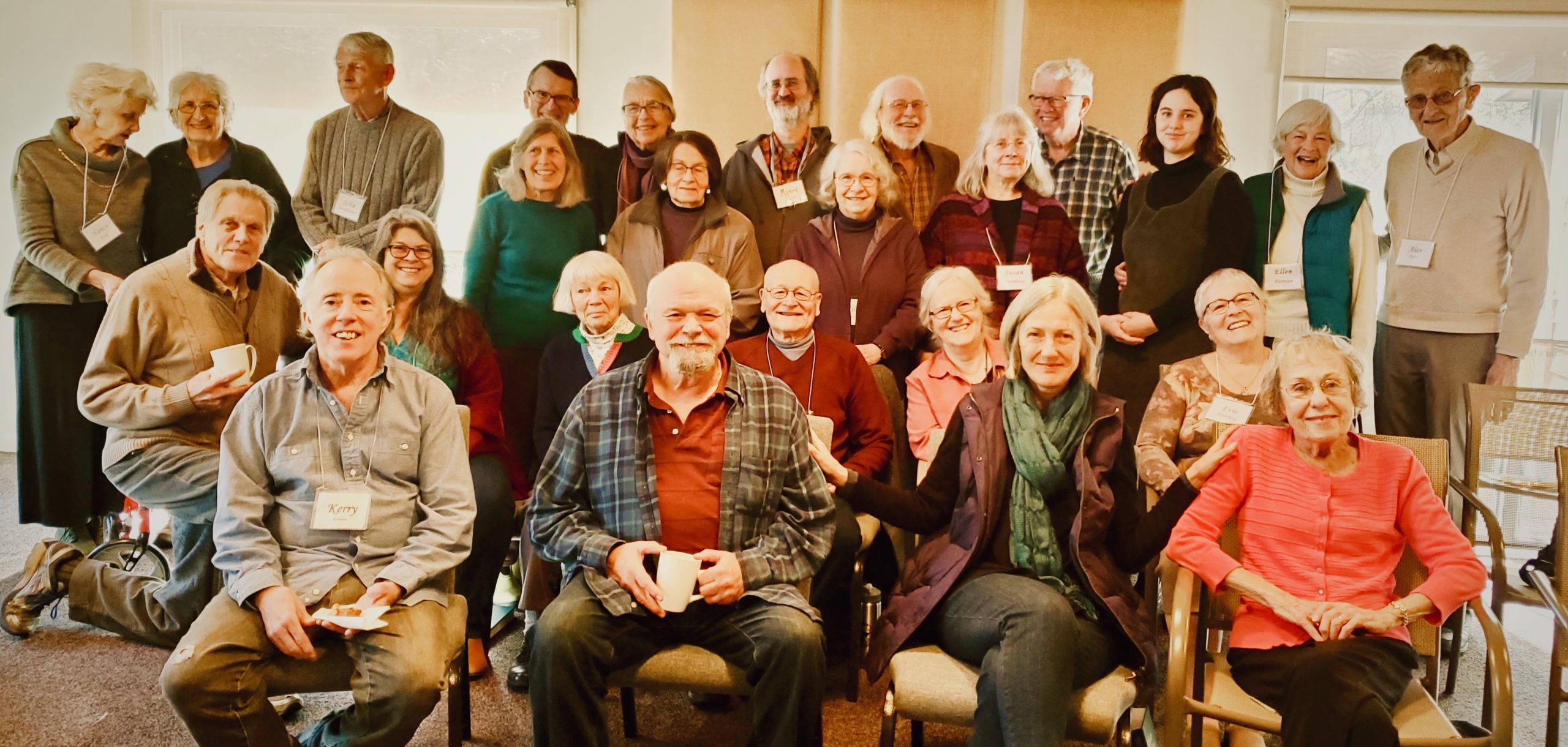 Swannanoa Valley Friends
Swannanoa Valley Friends Meeting is a faith community in Black Mountain, North Carolina deeply rooted in the principles of the Religious Society of Friends, the Quakers. We believe that all people have within them the inner light of the Divine and so our worship is open to everyone. 
We meet for silent worship on Sundays from 9:30 a.m. to 10:30 a.m. and Wednesdays from 7:00 p.m. to 8:00 p.m.  at the Meetinghouse located at 137 Center Avenue in Black Mountain.  Swannanoa Valley Friends Meeting is an unprogrammed Meeting; because we recognize that all people have access to divine wisdom, we have no identified clergy. Rather, we gather to wait in expectant silence for ministry arising from the "still small voice"  (I Kings 19:12) within and from any who may be prayerfully led to speak.
Please join us.